5 underrated life skills from the co-founder of Safe Internet metaverse bootcamp
6 minute read
What are some essential life skills for the digital age? We asked Kalaya Kovidvisith, a co-founder of Thailand's Safe Internet metaverse bootcamp. This game-changing platform taught over 300,000 Thai kids how to make their online worlds safe and productive. And we think her advice works for grown-ups, too!
As part of Telenor Asia's 25th Anniversary, our Game Changer interviews celebrate women and men in Asia that Telenor has supported in their quests to harness the power of connectivity for the benefit of their communities.
Ms. Kalaya started FabCafe, a creative space in Bangkok, Thailand, which combines a work-friendly cafe, a 3D printing workshop and a classroom. She had already been welcoming children for tech-focused workshops when she first met with the team from Young Safe Internet Leaders Camp, a project from dtac, a Telenor Group company. Together, they developed a game changer for Thailand: a metaverse workshop for children to bridge the gap between digital skills and life skills.
Now in its sixth year, the dtac Safe Internet program reached 300,000 youths in 2021 alone. And thanks to Kalaya, the program is now a blend of hard and soft skills that equips teens with critical tools to navigate the online world safely and become more creative, productive and innovative netizens.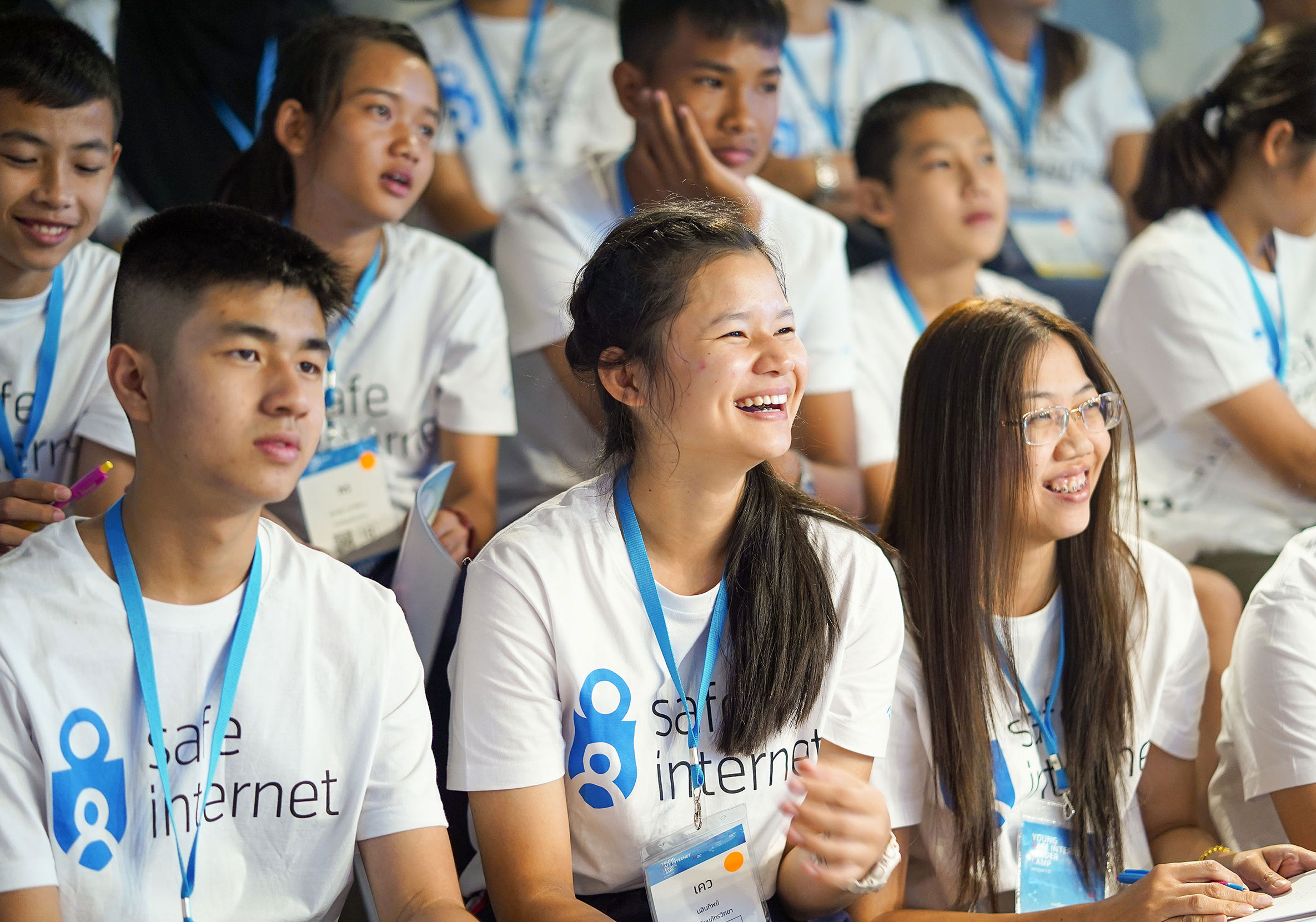 We asked Kalaya for her top tips on how kids can flourish both in this world and in digital realms. And it turns out her advice makes a lot of sense for adults, too.
Soft is Good
"Children are very capable, especially regarding hard skills. For as long as there are clear learning steps, they learn fast and do well. They are not afraid of technology. But we also realized that there's a need to equip young participants with soft skills. We promote collaboration, teamwork, experiential learning, critical thinking, logical thinking, and reasoning. Those are the skills that you need to build solutions to real-life problems."

Trust in Humans
"One of our challenges is teaching children to respect each other and use critical thinking. Their logic is totally different from us. Doing research with dtac, we found that children are wary of people they meet in the real world, but they trust very easily what is online. So we have to teach them how to work as a team in the real world, not just as a solo genius learning all they need to know from the web. And we also have to teach them to be more critical of what they find online."

Make a Plan C
"What children learn from their parents and school is that you have to succeed and you should not fail. So when we work on their projects, and students get feedback from us and have to change their project, they can sometimes feel offended. Or they may want to give up when things go wrong. The way we deal with this is to encourage them to create Plan A, B and C. Like that, if we can't achieve A, then they can see the exit. We want them to understand it's not wrong to fail."

Get Some Fresh Air
"Some childrens' schedules are so packed—sports, languages, coding, arts, music. My students struggle to be creative because they work so much and they're stressed out. I have to tell them that learning in class is not the only way. Go outside, explore, travel—push yourself to experience new things. Otherwise, it's very difficult to have new ideas."

Bio is Hot
"Hard skills in tech keep changing. Right now, there's a lot of focus on AI, particularly text to pics and text to videos creating like Midjourney. The Metaverse and Web 3 are also offering up a lot of new possibilities. But I also recommend my students look at biotechnology. Because of security, you need bio trackers and biology is really hot right now."